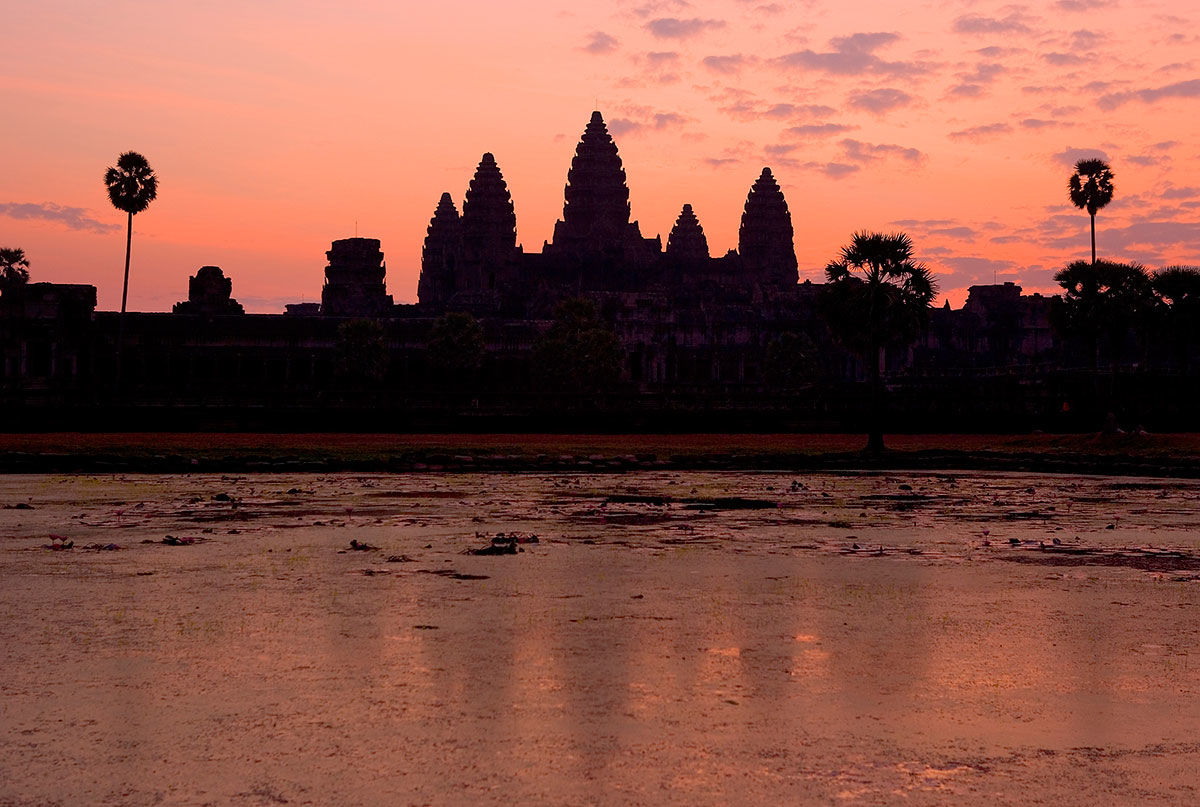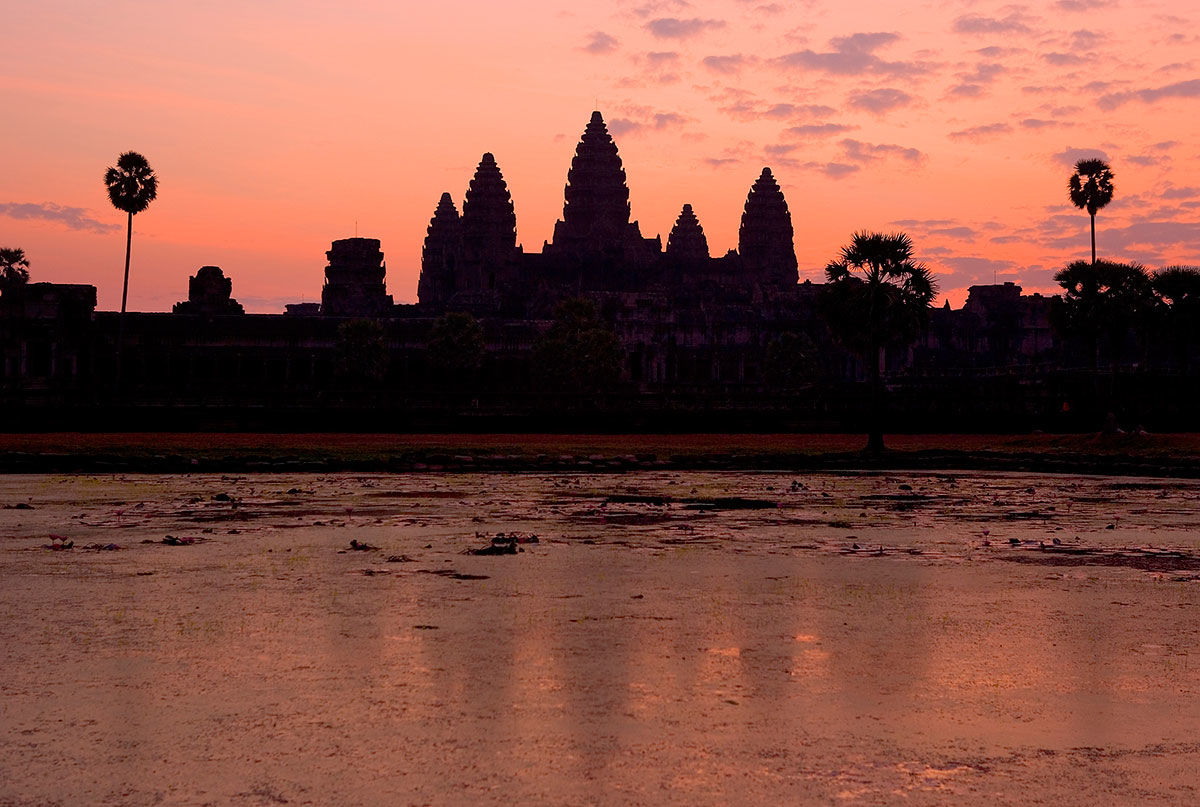 Le Méridien Angkor puts you steps from the iconic Temples of Angkor. The ancient city of Angkor was the capital of the Khmer Empire (9th-13th Century), and the largest city in the preindustrial era. The Angkor Archeological complex has been designated as UNESCO's World Heritage Site, in large part due to its architectural and cultural beauty.
Angkor Wat: The most famous temple of Angkor and Cambodia's national symbol, is the epitome of Khmer Architecture. Its distinctive five towers represent Mount Meru's five peaks, the enclosed wall represents the mountains at the edge of the world, and the surrounding moat symbolizes the ocean.
Ta Prohm: Left much as it was found decades ago, Ta Prohm gives visitors the notion of discovering untouched temple ruins. Here you will notice trees growing from within the stone ruins in a beautiful jungle surrounding.
Banteay Srei: One of the smallest temples is also one of the most visited. The special charm of this temple lies in its compact size, remarkable state of preservation, and the magnificent decorative carvings.
Angkor Thom: The gated city of Angkor Thom was the last capital of the Khmer Empire. Nowadays visitors flock to the magnificent faces of the Bayon Temple, at the center of Angkor Thom.
USEFUL INFORMATION
The Mystery of Angkor: The city of Angkor was the most extensive urban complex of the preindustrial world, but there is no conclusive evidence as to what caused this kingdom to vanish.
Tickets: Temple passes are available for sale only from the ticket center. The temple pass will give you access to all of the temples in the Angkor Archeological Park Complex. Prices are as follows:
1-day temple pass: 37 USD
3-day temple pass: 62 USD
7-day temple pass: 72 USD
Tour Guides: Only certified tour guides are allowed to take tourists into the temple complex. Le Méridien Angkor's concierge can help arrange for a tour guide.
Getting to + around the temples: The Angkor Archeological Park expands over 400 square kilometers. Most people will hire a car or tuk-tuk for the day. A car is the best way to cover as much ground as possible in a single day, while a tuk-tuk provides you with a picturesque ride and a slower pace in which to take in all the sights. Additionally, bicycle rentals are available in the hotel should you wish to ride around the temples at your own pace.