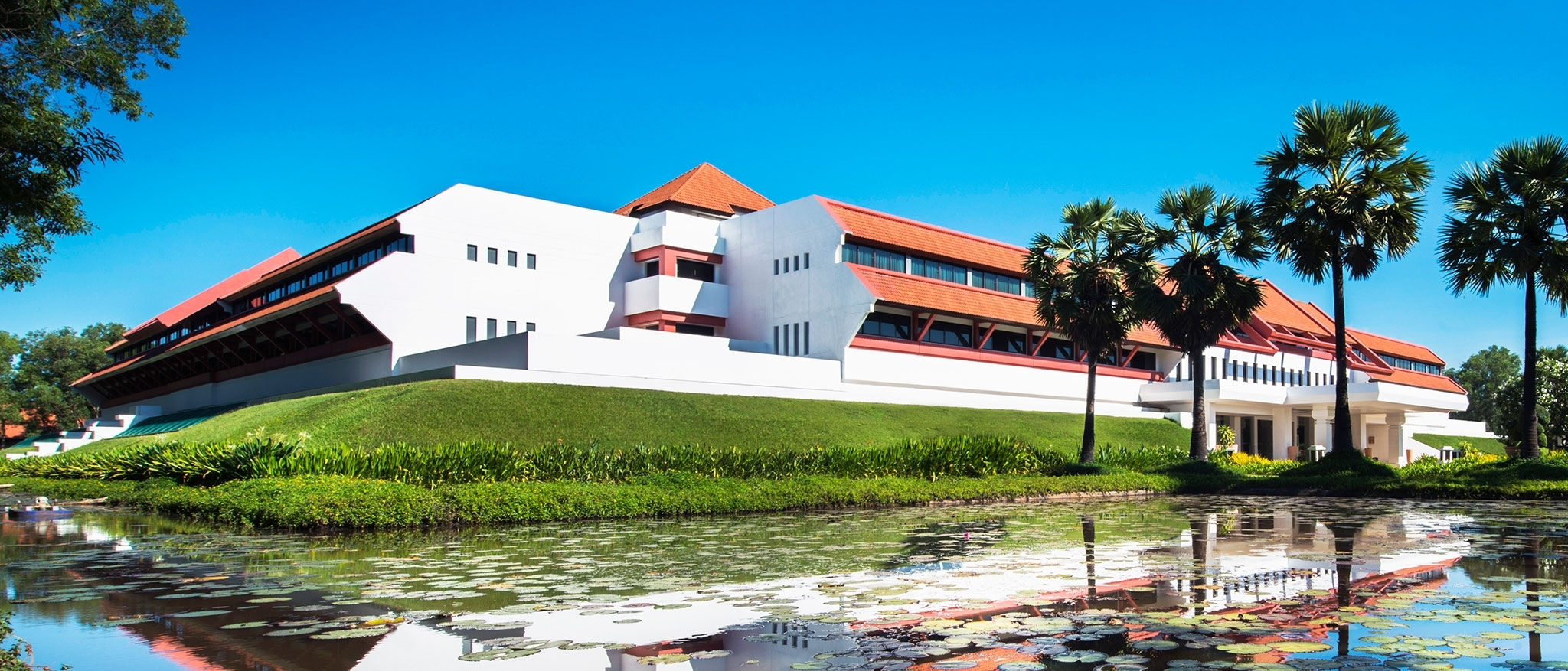 The best cuisine in Siem Reap !

Le Méridien Hotel is known to provide the best cuisine in the Siem Reap - from traditional Khmer dishes to French cuisine with a twist.

Nicolas Rouleau is Director of Culinary & Service at Le Méridien Angkor. He started as an assistant chef at Harrods, before teaching French cuisine at the Manchester University. His partnership with Le Méridien began in 2000 in Bora Bora and then St. Martin's island. He joined Le Méridien Angkor in 2005 as an Assistant Executive Chef, before becoming Executive Chef a year later and now supervises all food and beverage department.

Le Méridien Angkor international cuisine holds an excellent reputation in Siem Reap. Menus are composed out of a mixture of Western and Asian delights. The Executive Sous-chef, Kosal, supervises the Khmer (Cambodian) traditional dishes. Le Méridien Angkor is also known for its Italian cuisine. From the famous Osso bucco, beef tagliata or locally produced exquisite bocconccini with cherry tomatoes, all taste buds are invited to travel.

The best croissants of the city are definitively found at Le Méridien Angkor; you can even ask for our colorful flavored macarons. Dedicated bakers are here to answer to your sweetest dreams. Finally, a large panel of vegetarian dishes are also available, such as our famous Sesame and Chick Peas Tartar served with Truffle Oil Salad.

Le Méridien Angkor strictly applies the highest standards for food hygiene. We are ranked amongst the 10 cleanest kitchens of 160 hotels in Asia Pacific (as audited by an independent third party).

We could say a lot more about Le Méridien Angkor's cuisine but the best is still to try it!
The hotel features multiple restaurant options to discover - the casual atmosphere and garden views of Angkor Royale Café, t he welcoming feel of the Lobby Lounge's afternoon tea, al fresco dining at the Poolside and at The Terrace, signature Italian cuisine at L'Angelo, evening cocktails at Naga Bar, or a relaxing In-Room Dining meal in the comfort of you suite. Enjoy the best dining experience.
For restaurant reservations please email us or call +855 63 963 900.