Social Events
Full frills experiences that are entirely personal
Thommanon Temple Dinner
Create an unforgettable and unique theme dinner in the ancient temple of Thommanon. This small and elegant temple is located east of the Gate of Victory of Angkor Thom.
Kravan Temple Dinner
An Angkor exclusive and an awe-inspiring touch to your meeting program. Have your magical dinner in the one of the few temples of Angkor that was built of brick instead of stone, with five towers standing in a row on a single foundation, Kravan Temple.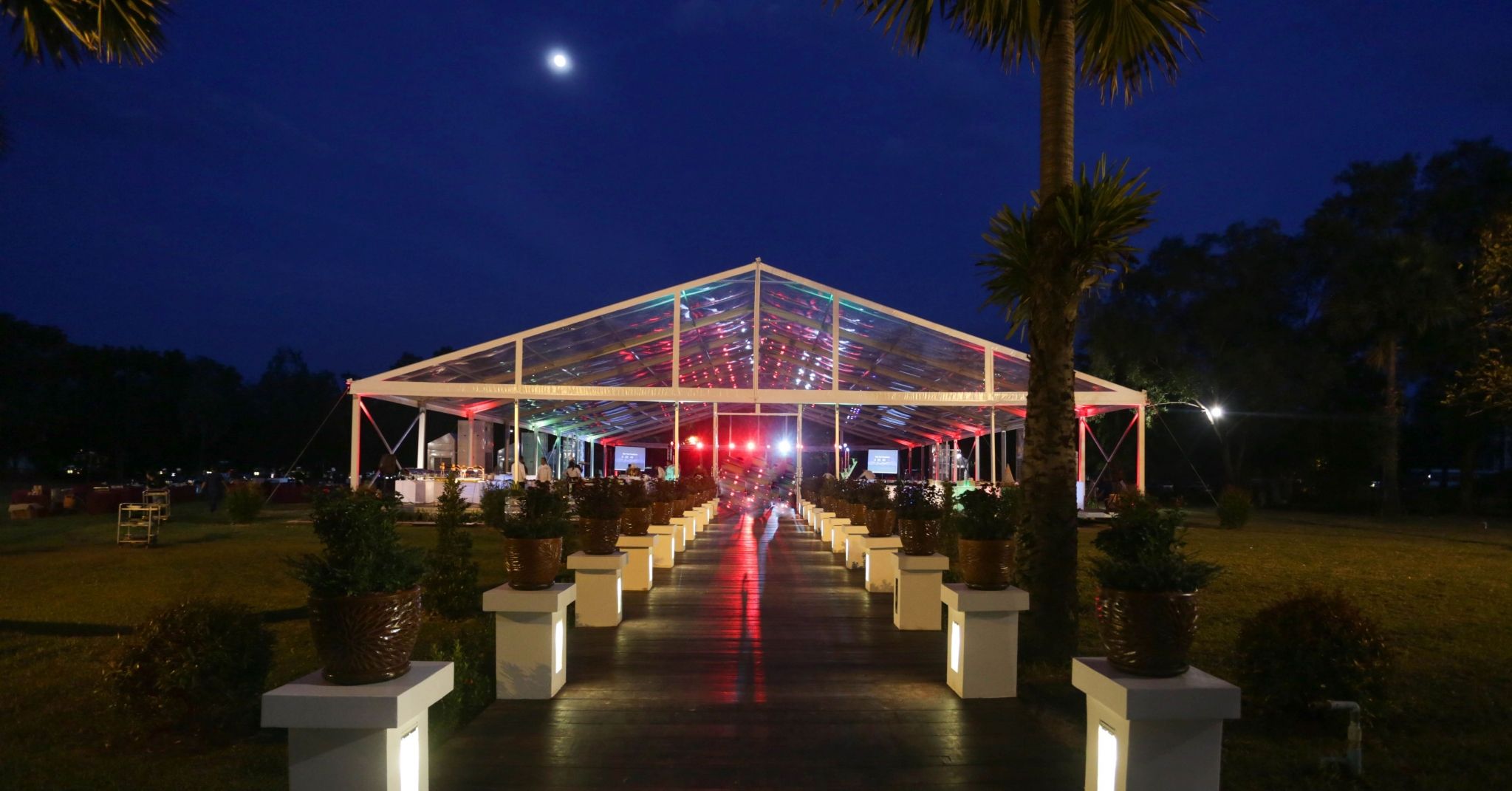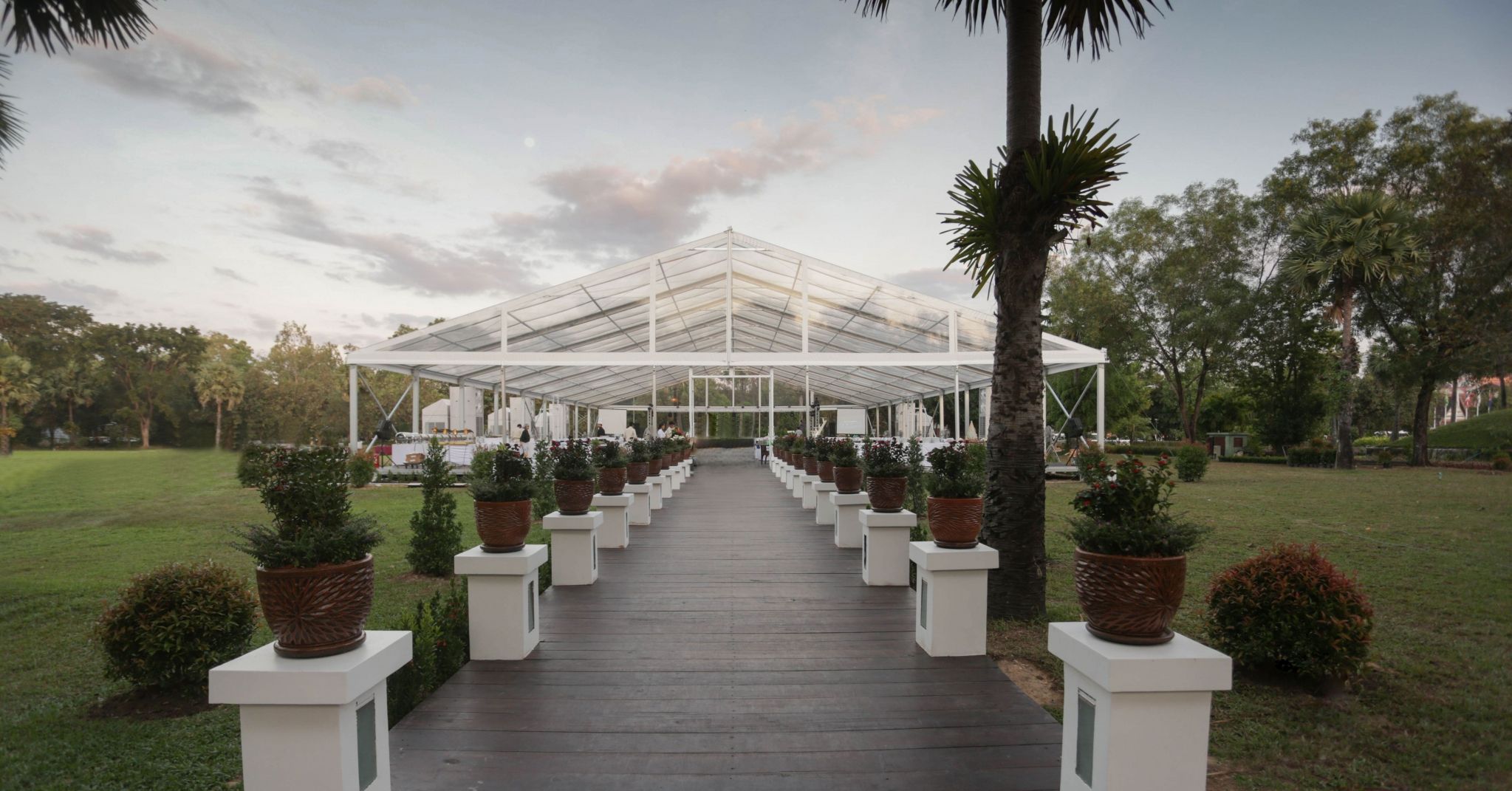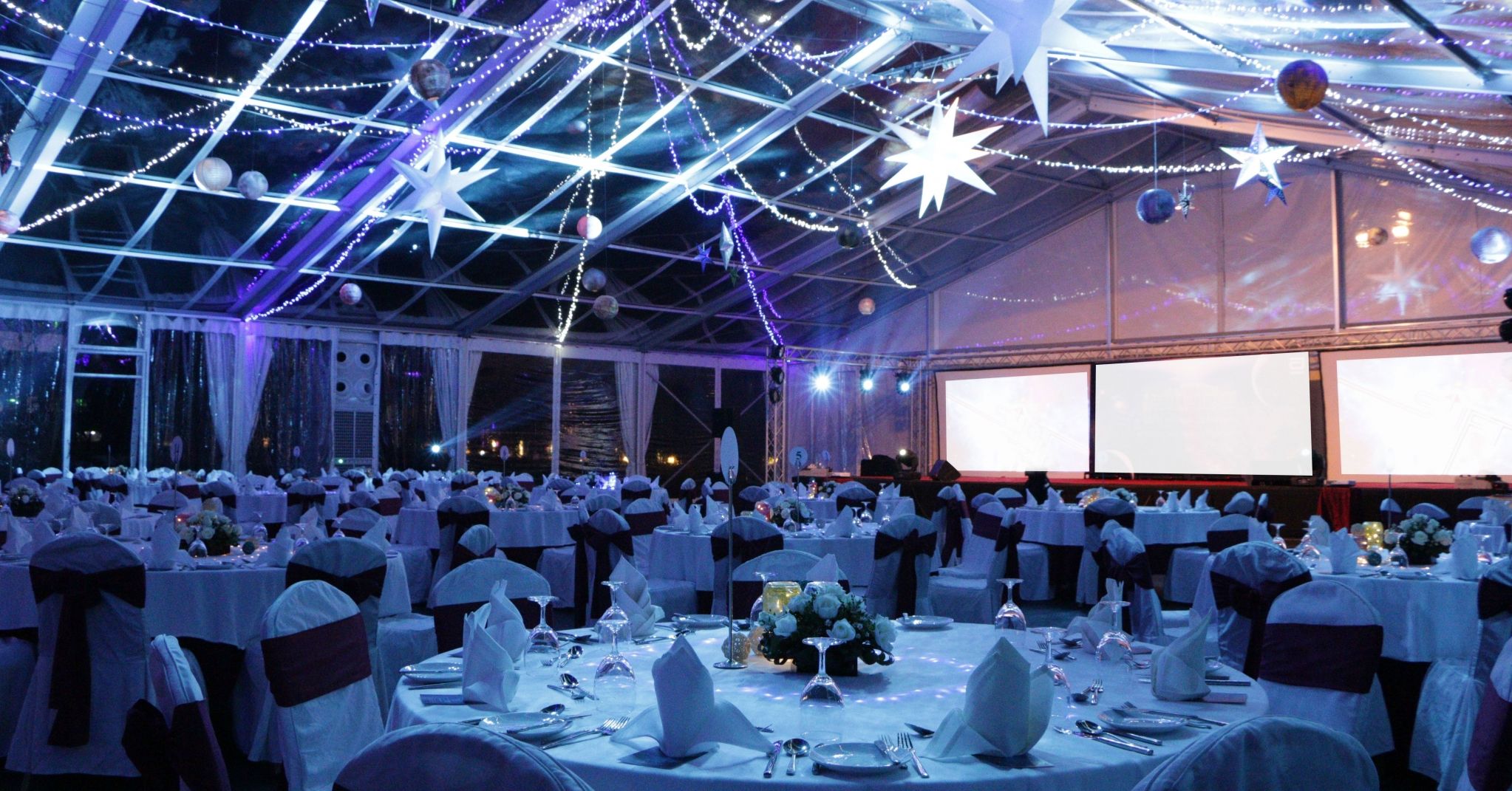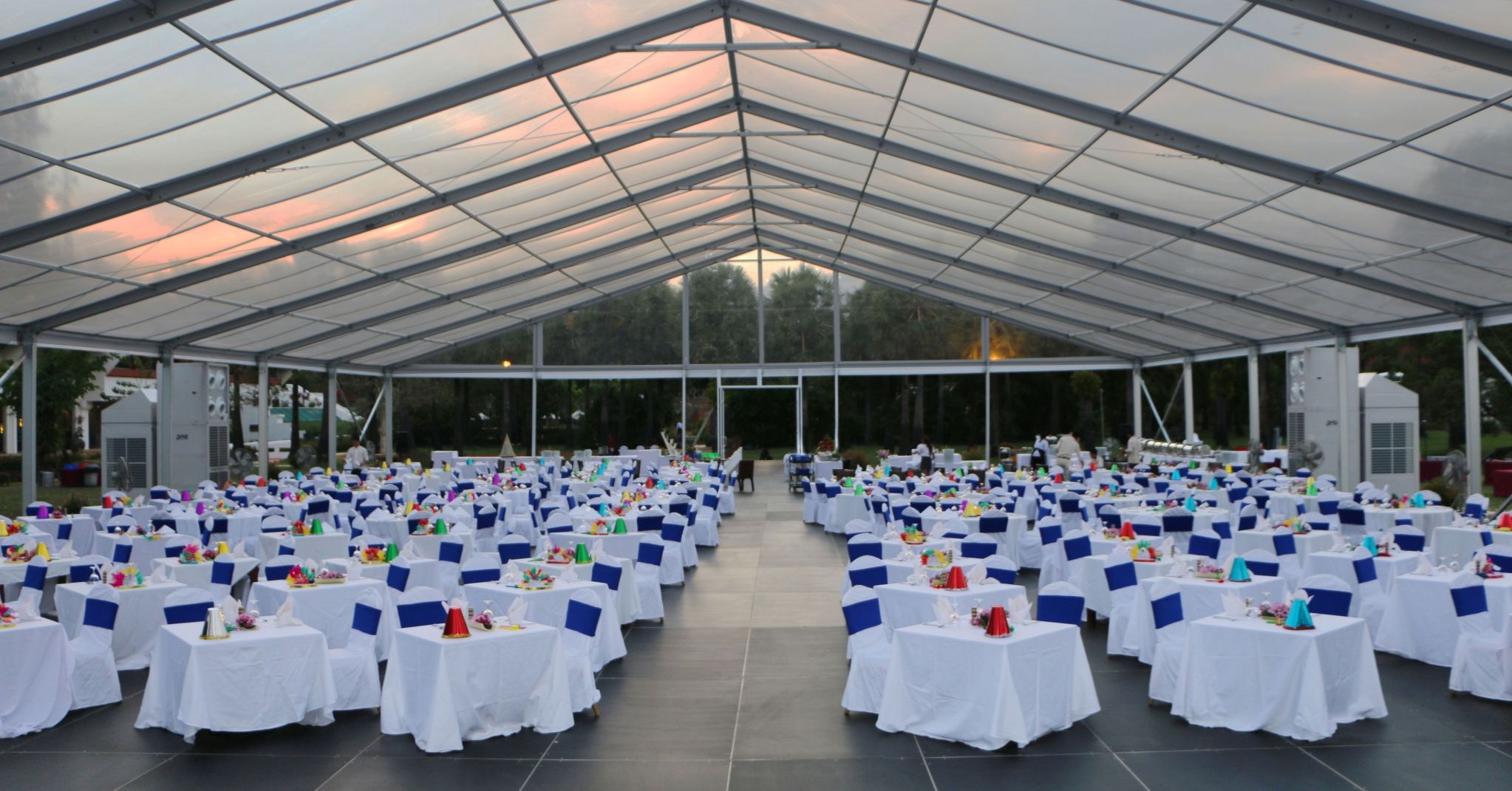 Grand Marquee
The only luxury transparent marquee in Siem Reap set in our idyllic Palm Garden. Our fully-airconditioned Grand Marquee, has the capacity to accommodate up to 1,000 people. The Grand Marquee provides the creative freedom and space to create unique and personal events and celebrations.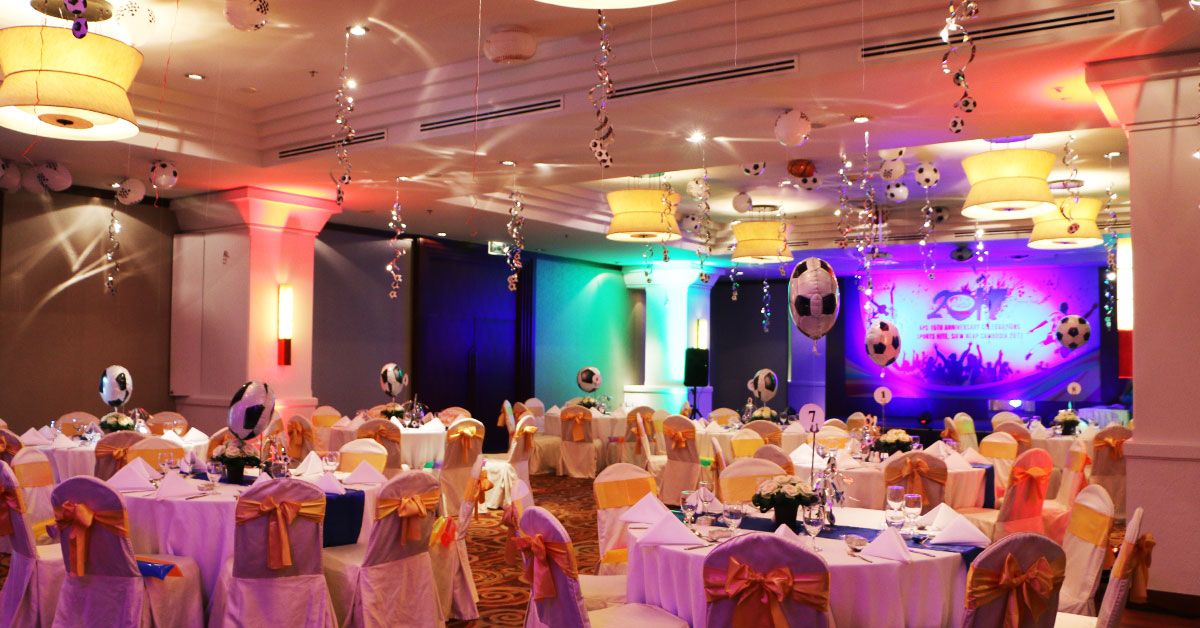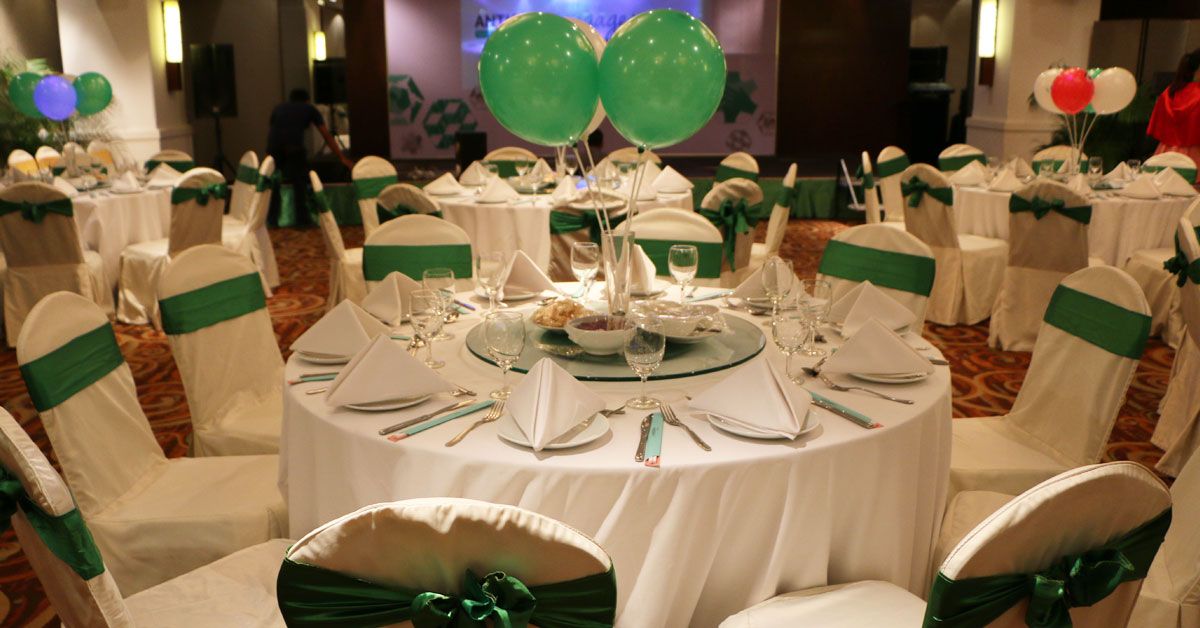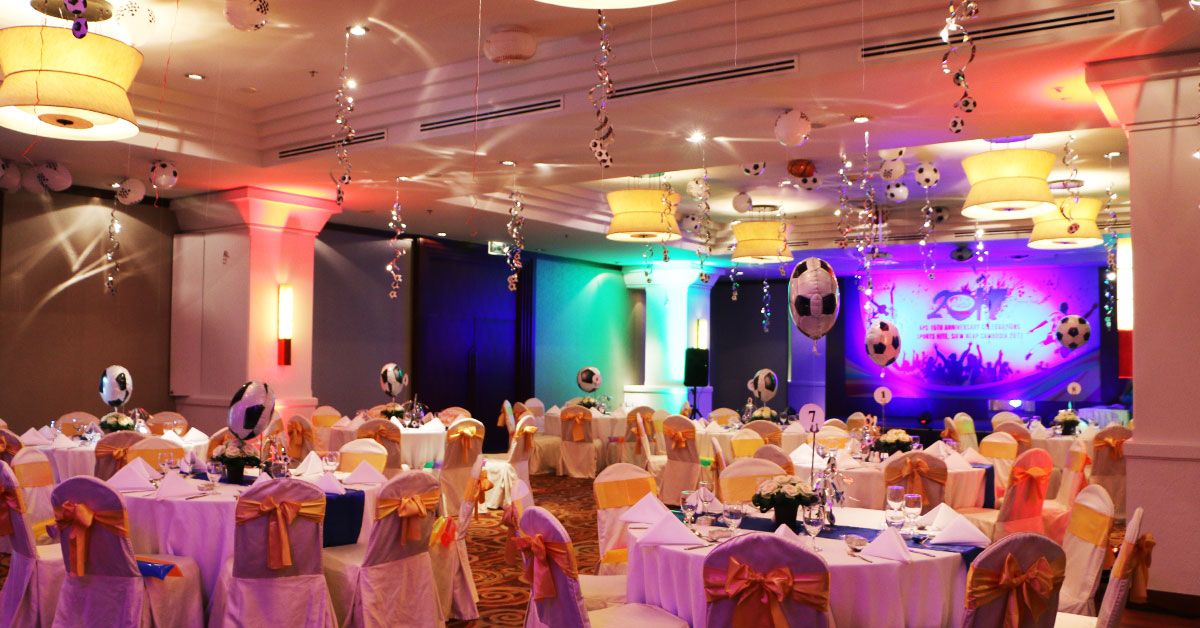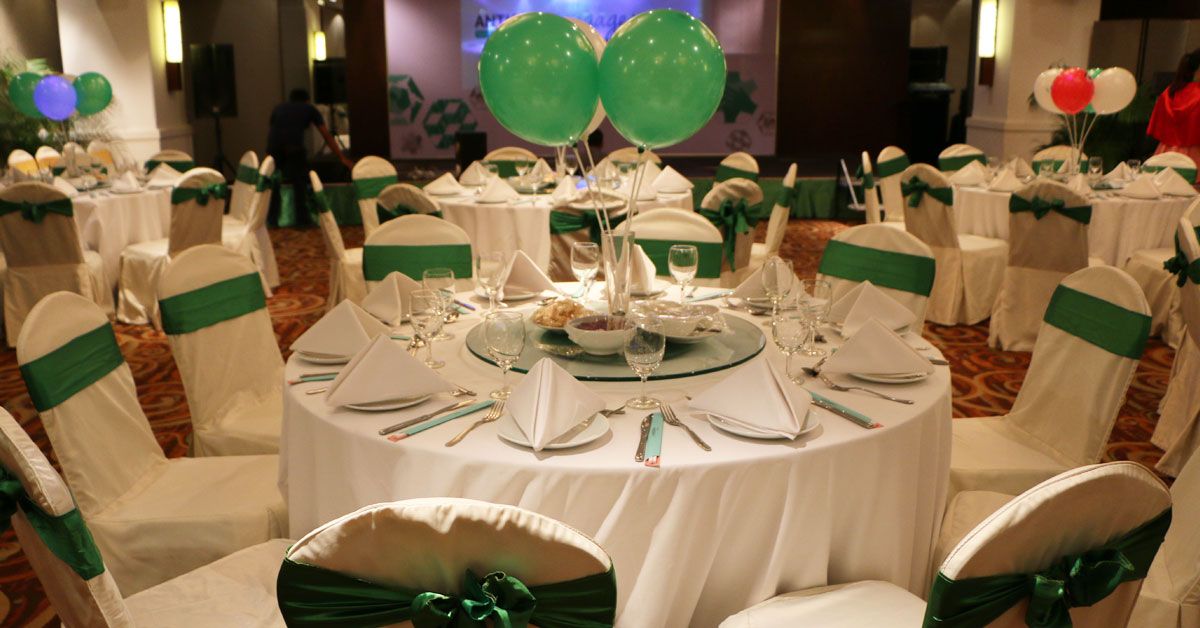 Tara Room
The ideal venue for larger meetings, conferences, and black tie galas. The spacious room is beautifully appointed with a recessed ceiling, oversized hanging lights, parquet floors, and Khmer sculptures along the walls. The 3,360 square-foot layout is conducive to a variety of seating arrangements for up to 220 guests, ranging from seated dinners to theatre-style presentations and creative workshops. State-of-the-art equipment includes a LCD projector and an integrated audiovisual system, as well as a podium and a stage.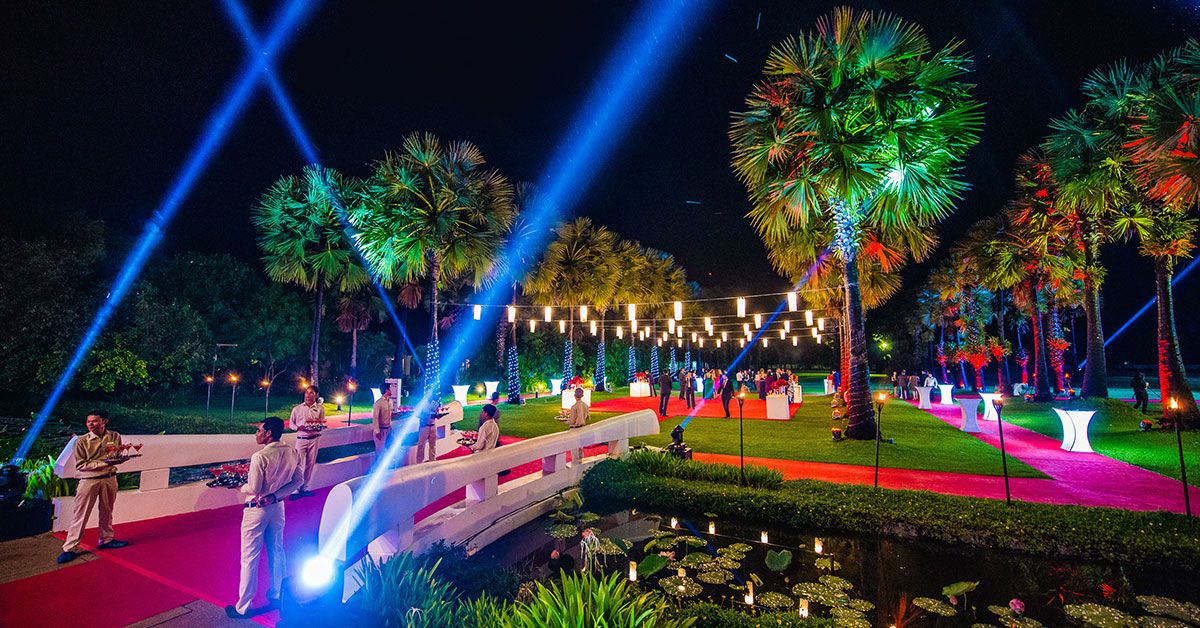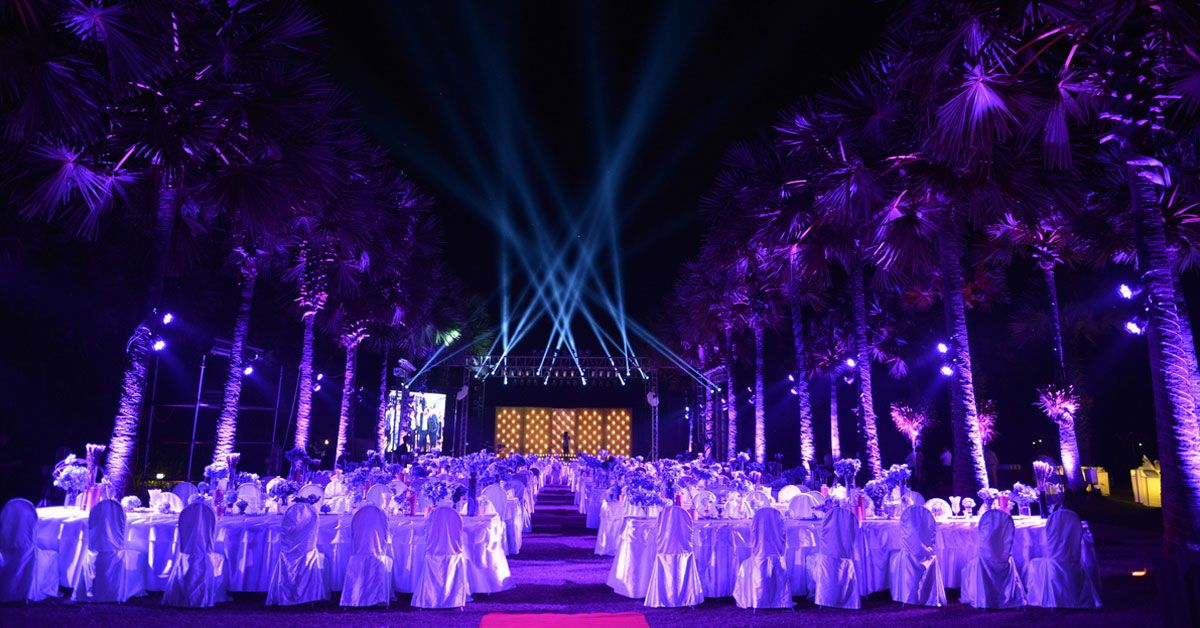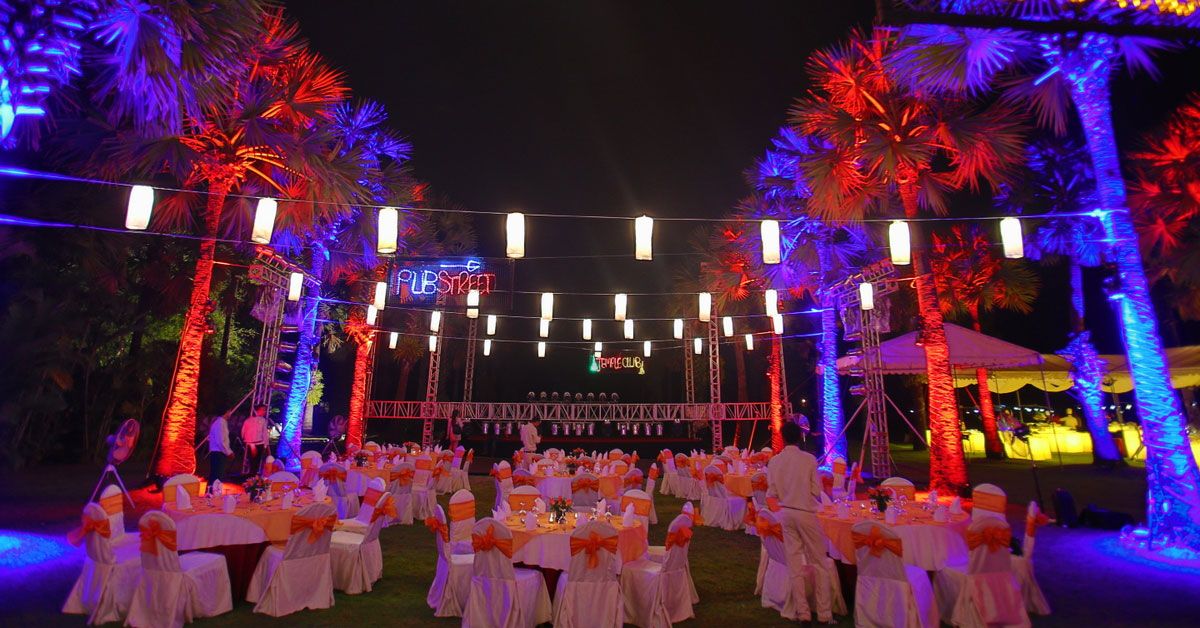 Palm Garden
An inspiring event space in the heart of our impressive garden creating wonderful celebrations as our garden is filled with dramatic illumination, colour and sound.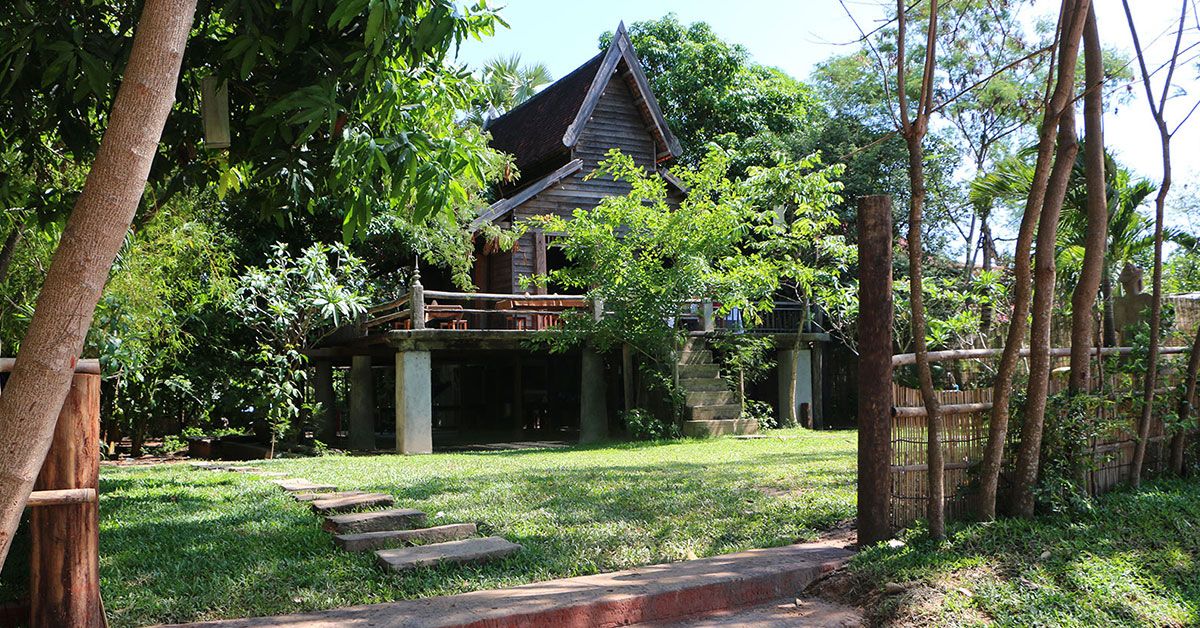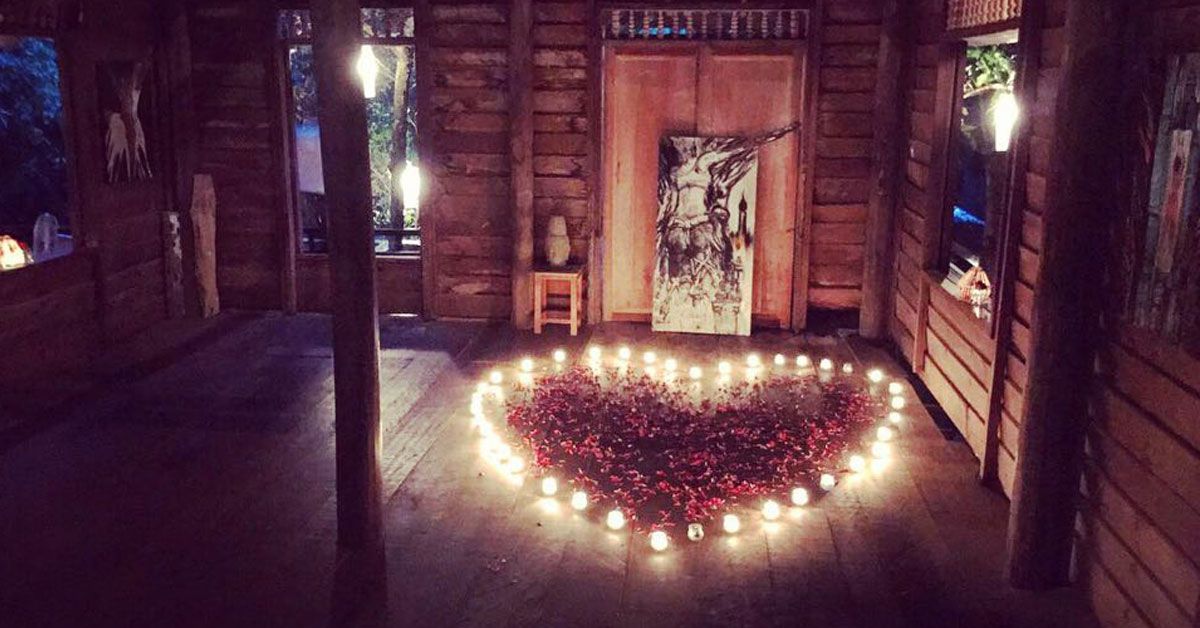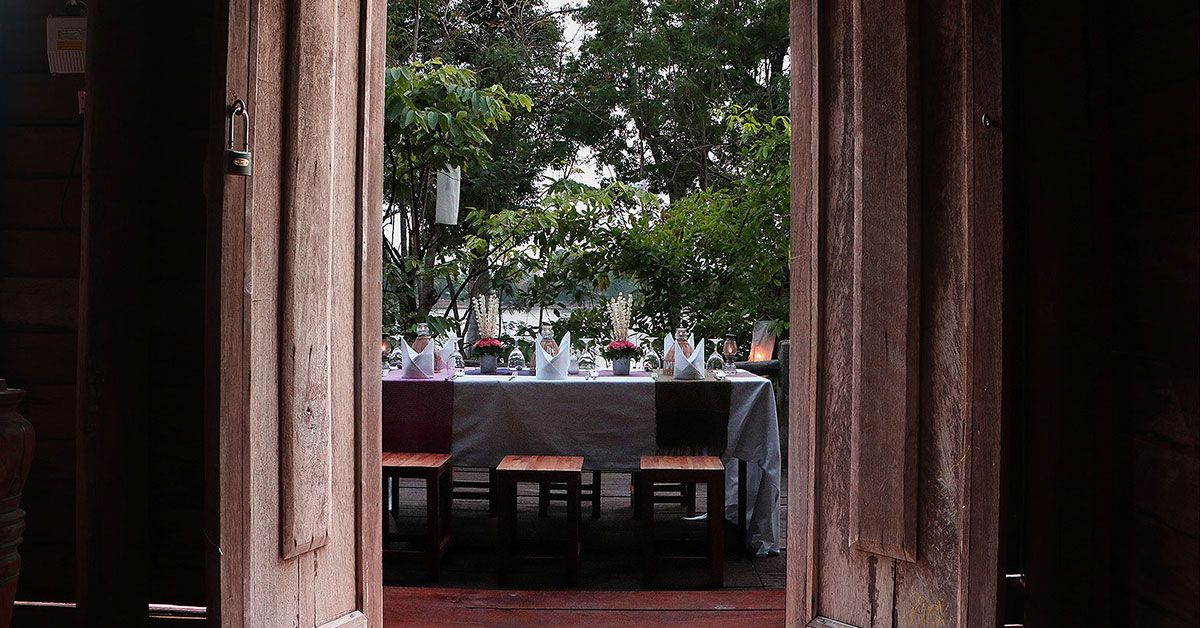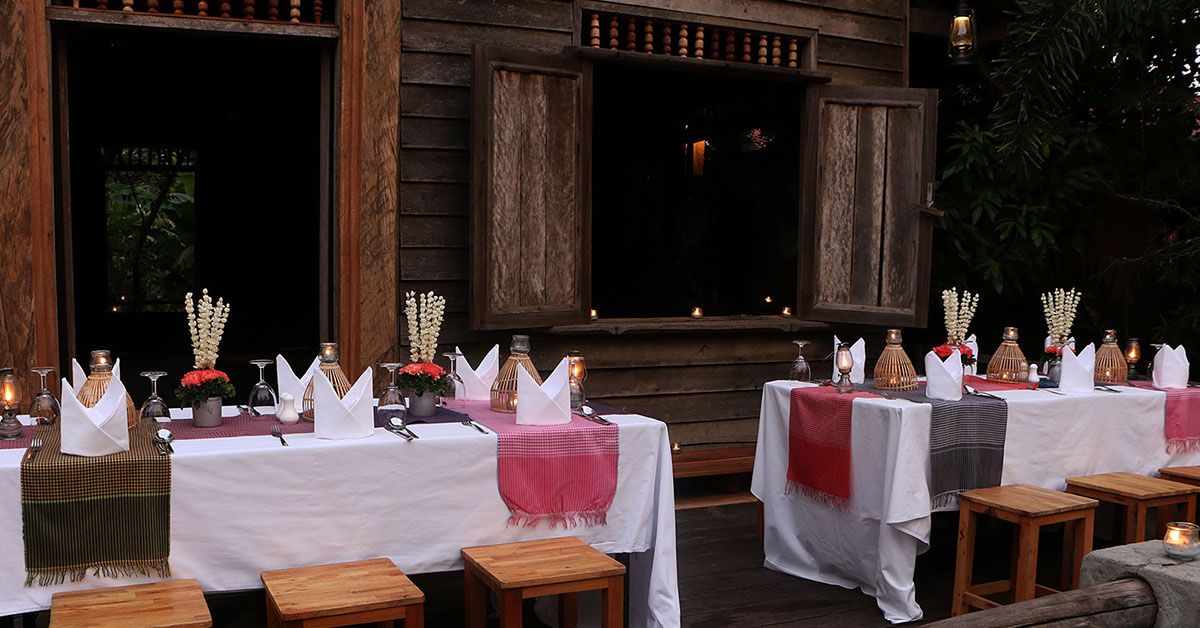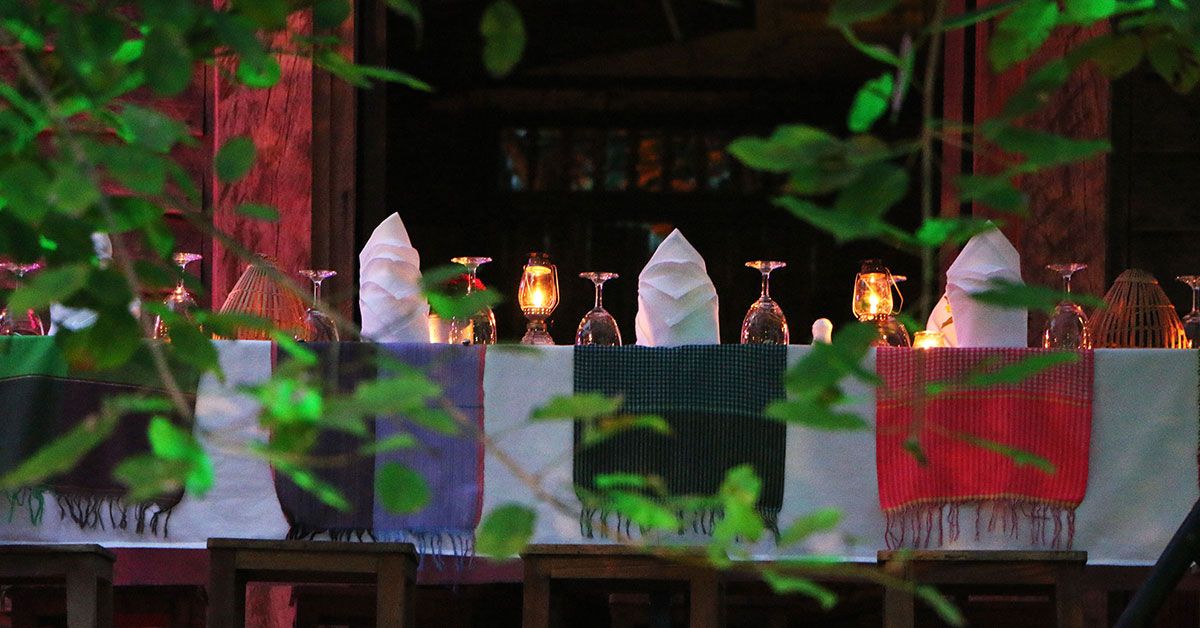 Khmer House
Take inspiration from the culture, tradition, and taste of Cambodia, and experience unparalleled private dining overlooking the bathing pool of Angkor Kings, Sras Srang.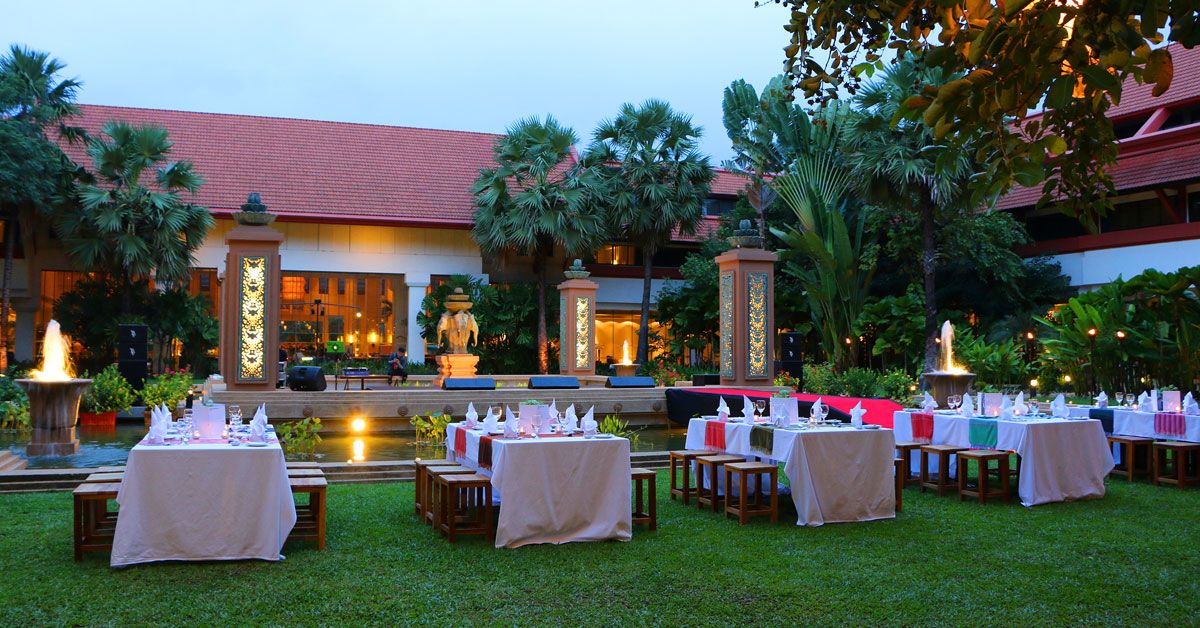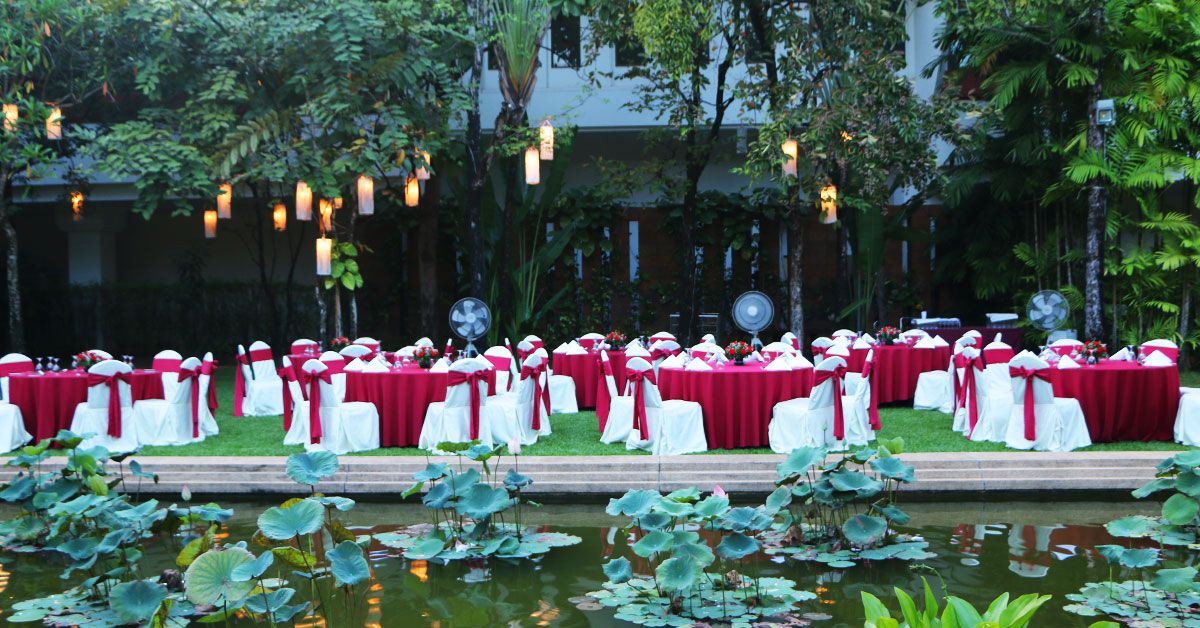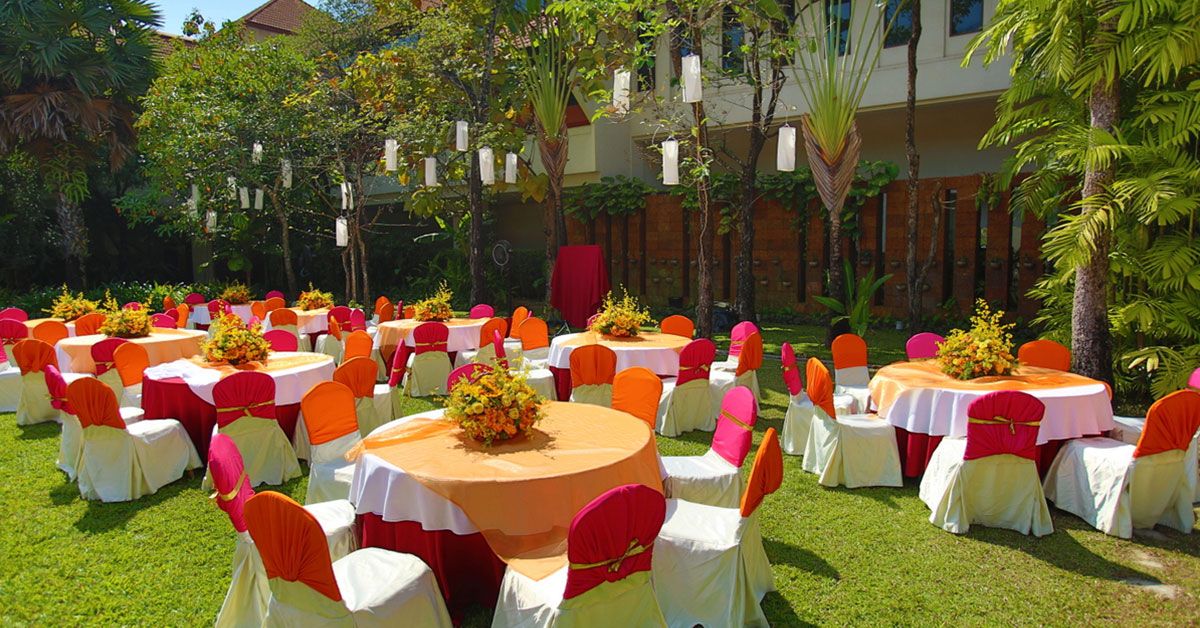 Elephant Courtyard
There is no other setting as unique and intimate as the Elephant Courtyard. It is a lush open-air oasis brimming with flowering plants and a fountain which reflects calmness, tranquility and peace. The Elephant Courtyard offfers flexible space options for outdoor meetings, weddings and special events.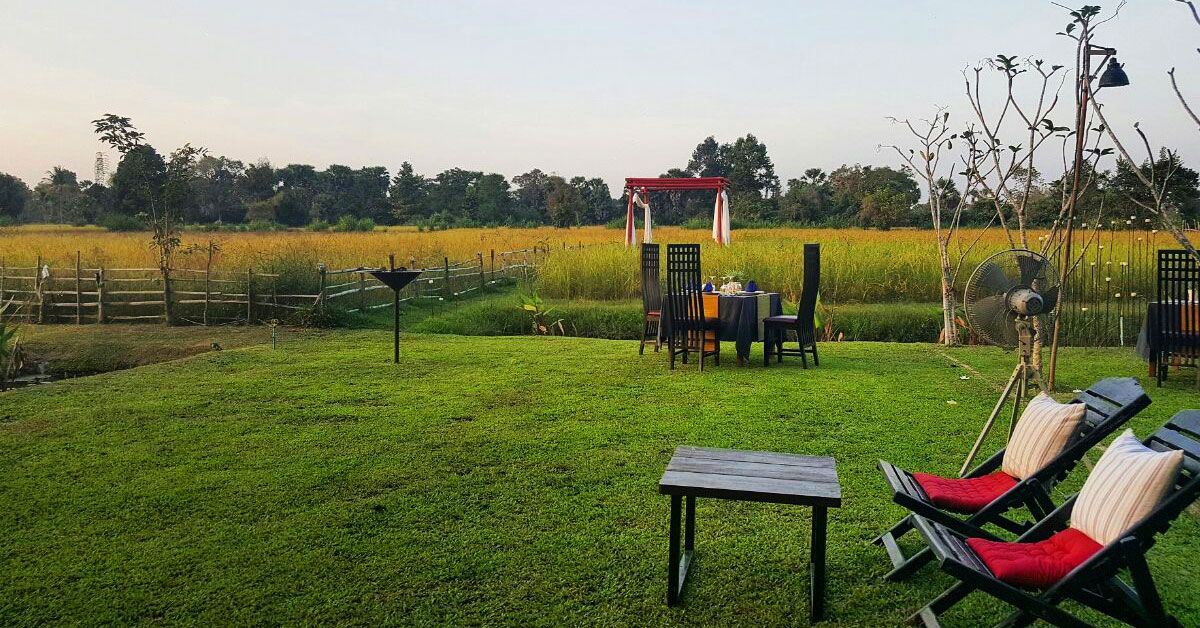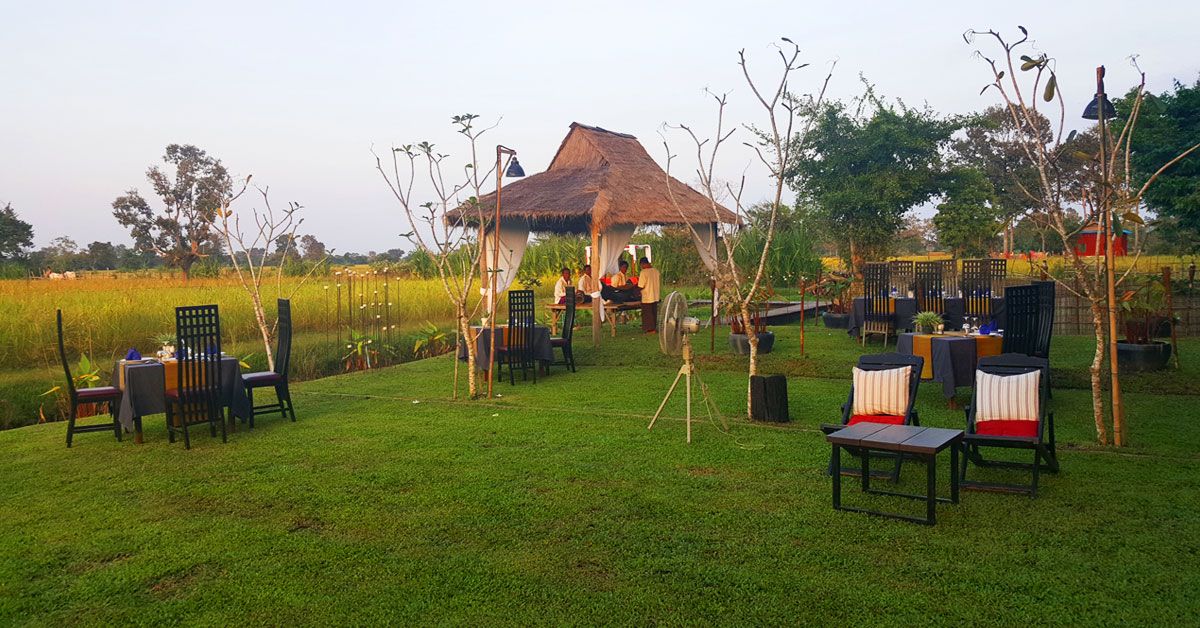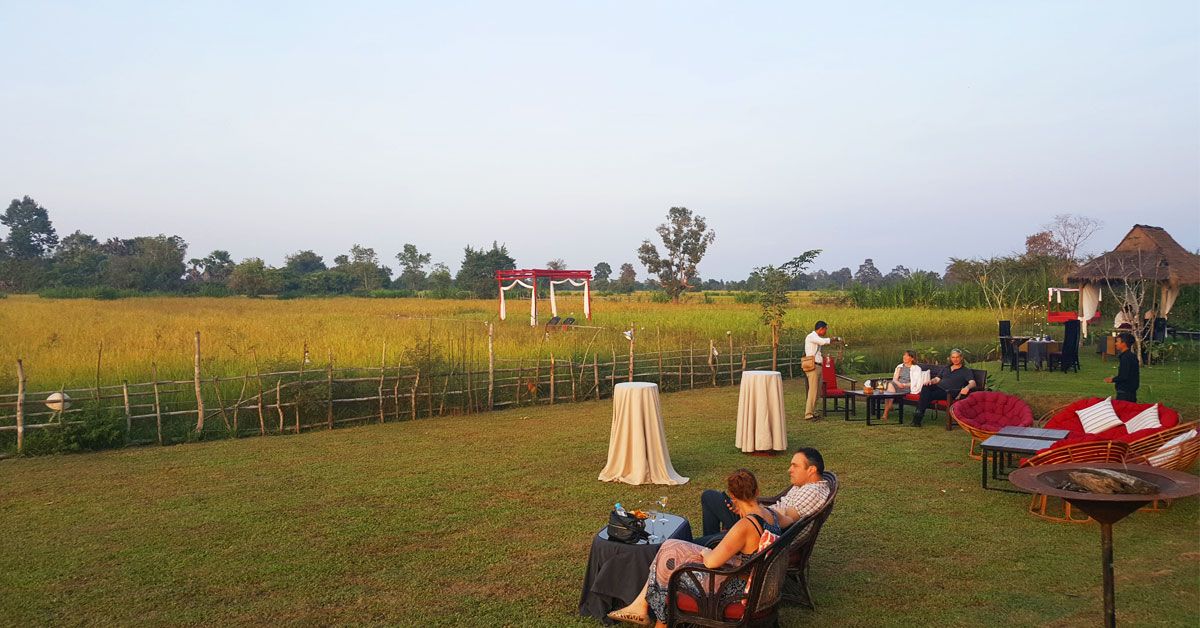 VILLA CHANDARA
Chandara is an attractive villa with landscaped gardens located on the edge of Kouk Tnout village approximately an hour's adventure to the northwest of Siem Reap. This half day countryside experience by road, via a pagoda, by boat across an ancient reservoir and then on foot is varied and provides a perfect introduction to the best of rural Cambodia away from the influence of tourism. The tour culminates at the villa with cocktails and fine Khmer celebratory dining in elegant surroundings overlooking the rice paddies.
We understand planning successful events requires continued connections to your team and guests. Le Meridien Angkor helps perfect your entire show.

Many team members have been working in our property for many years. These long-tenured Le Meridien Angkor staff provide familiarity and continuity when you return for repeat events – remembering you and your specific preferences. You may be working with some or all of the same people, year after year.

The property's Events Manager is like a member of your team, providing added value so you don't need to bring your own staff to the event.

Meal Options
Delicious and authentic 8-course Khmer set dinner starting from US$ 300 net per table of 10 persons.
Our famous International Buffet with live stations starting US$ 35 net per person.
4-course French or Italian set meal starting US$ 45 net per person.

- Complimentary soft drinks throughout dinner for all guests.
- Preferred price for beers and alcohol.
- Basic lightings, stage and background music will be provided on complimentary.

Terms & Condition
- Minimum 10 tables for set meal or 100 persons for Buffet